COVID-19 UPDATE: US MED continues to operate during regular business hours.
US MED has an experienced team of executives that each have a track record of growing and building successful companies. With over 150+ years of industry experience in the healthcare sector, our leaders drive significant growth along with best-practices in sales & operations for a strong company foundation for years-to-come.

Bill Monast
CHIEF EXECUTIVE OFFICER

Bill joined US MED as our Chief Executive Officer in 2018 and brings over 35 years of experience in healthcare services. Bill ensures everyone else on this page upholds our core value of providing professional service and first-class medical supplies for customers, increasing their quality of life and providing a means to effectively manage their health.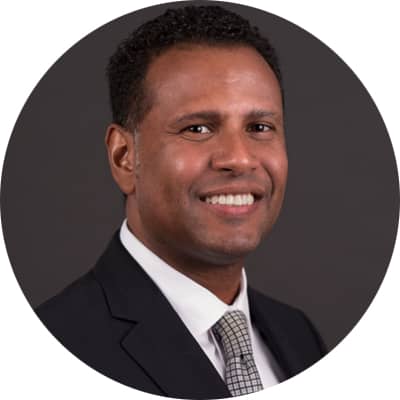 Clydall Bobb
CHIEF FINANCIAL OFFICER

Clydall has served as our Chief Financial Officer since joining the company in October 2006. Mr. Bobb has over 25 years of experience in Finance & Accounting and 12 years of experience in the healthcare industry.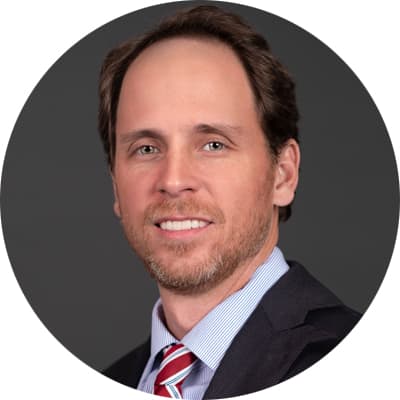 Patricio Casillas
CHIEF STRATEGY OFFICER

Patricio has served as our Chief Strategy Officer since May, 2019. He joined US MED as the Vice President of Strategy & Business Development in February 2016. Mr. Casillas is responsible for new product/platform launches, strategic partnerships, business development, and M&A. He is also involved in strategic process improvement projects.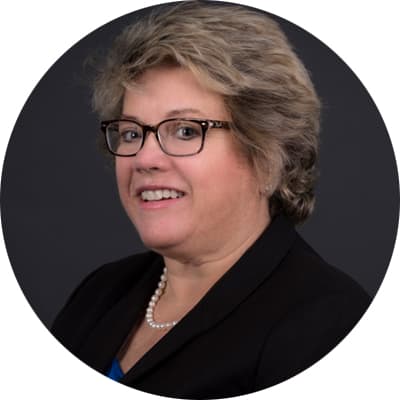 Mary Ellen Conway
Mary Ellen joined US MED in 2016. She has over 20 years of nurse consulting experience and is known for her expertise in regulatory and accreditation compliance issues in the home health, hospice, and DME environments. Essentially, Mary Ellen ensures that US MED operates legally and ethically in all areas of our business.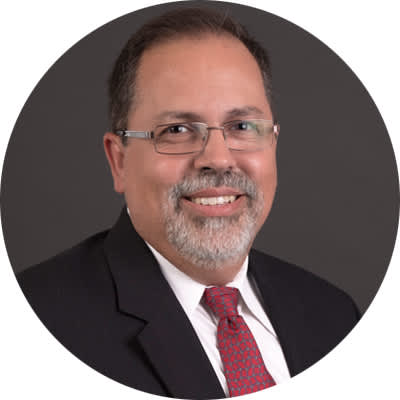 Julio Gonzalez
CHIEF INFORMATION OFFICER

Julio has served as our Senior Vice President of Information Technology since August 2017. In his role, Mr. Gonzalez is responsible for transforming the systems and technology that drive US MED's business in a highly competitive healthcare segment.

Mike Barrett
VICE PRESIDENT, MANAGED CARE

Mike joined US MED in 2016 and has helped to refine our managed care contracting process while contributing to the addition of more than 50 million contracted covered lives. In essence, he ensures US MED meets the rigid requirements of hundreds of insurance companies which allows us to provide quality service to our customers.

Kimberly Broom
VICE PRESIDENT OF OPERATIONS

Kimberly joined US MED in May 2007 and has served multiple roles in Operations and most current Project Management Officer. She has facilitated and implemented many quality and performance enhancing processes to support the growth of the company. Mrs. Broom has also played an integral role in planning acquisitions and ensuring a seamless execution.

Matthew Buonomo
VICE PRESIDENT OF SALES

Matthew Buonomo joined US Med in 2016 with over 15 years of healthcare experience. In his role as Vice President of Sales, Mr. Buonomo is responsible for developing strategic market share expansion plans and driving revenues of US MED's core diabetic & urologic products to successfully meet company growth initiatives.

Barbara Ruiz
VICE PRESIDENT OF HUMAN RESOURCES

Barbara has served as our Vice President of Human Resources since June 2016. Mrs. Ruiz oversees all aspects of Human Resources Management, including but not limited to, talent acquisition/retention, staff development, compensation, benefits administration, performance management, employee training, HR Information System and payroll.

Daniel Yap
VICE PRESIDENT OF MARKETING

Daniel has 20+ years of marketing experience in customer-focused industries. His passion is delivering a best-in-class customer experience by listening to the voice of the customer and creating journeys that are engaging, informative, and supportive. Daniel uses that experience and knowledge to lead the US MED marketing team.

Brian Allen
DIRECTOR OF CUSTOMER SERVICE

Brian has been with US MED since 2010 and possesses a total of 20 years of customer service experience. He is currently responsible for all outbound outreach for all product reorders. Listen in to Brian's perspective on his role: "We see ourselves not as vendors or providers but as partners to our customers; a family member who helps them get their needed supplies on a timely basis."

Cristina Annunziato
DIRECTOR OF ACCOUNTS RECEIVABLE

Since 2004, Cristina has been an integral team member at US MED. She has risen through the ranks to become the Director of Accounts Receivable, a department she helped to create. Ultimately, Cristina's work helps to ensure that payments from insurance companies -- along with your deductibles -- are received on time.

Adaris Balboa
DIRECTOR OF SALES OPERATIONS

Adaris has served in several key growth positions throughout her 10+ year tenure at US MED. In her current role Adaris oversees the communication and education of US MED partners nationwide. Adaris' goal is to inform customer's medical teams of the technologies that can help you or your loved one better manage your health.   

Giovanny Cortina
Giovanny joined US MED in 2017 and is responsible for managing US MED's entire technology system which includes its networking, security, and support framework. With his team, Gio ensures US MED's technology infrastructure operates smoothly which allows our 350+ team members to efficiently service customer needs nationwide.

Quetsy Cruz
Quetsy has over 25 years of experience in providing professional financial services to profit, non-profit, and international companies. She joined the US MED team in 2015 and currently leads the Accounting team. Quetsy is responsible for delivering finance services such as accounting, treasury, reporting, taxes and insurance management, in accordance with legislative requirements and organizational policies and strategies.

Shirley DeLeon
CERTIFIED DIABETES CARE AND EDUCATION SPECIALIST
Shirley has been a Registered and Licensed Dietitian for over 20 years and is a Certified Diabetes Care & Education Specialist. Her extensive experience in working one on one with people living with diabetes, makes her an essential member of our team. Shirley is our "go-to" clinician for diabetes and diabetes related product information. She is responsible for diabetes education and product training to our staff and the customers that we serve.

Jeremiah Fuller
DIRECTOR OF FINANCE

Jeremiah joined US MED in 2016 as our Director of Finance. He works with the CFO and other departments on financial reporting, purchasing, financial analysis, KPI tracking and reporting.  Jeremiah ensures that US MED remains a financially sound company which allows us to continue to provide our customer's supplies at reasonable costs.

T'Sana Lilly
DIRECTOR OF INBOUND CUSTOMER SERVICE
T'Sana joined US MED in 2013. She oversees the call center operations for current customers to ensure we deliver on our promise of excellent customer service. When customers call US MED for help with any questions, complications, or placing reorders, her team ensures customers are treated like family and that they receive the help needed.

Marysol Madrigal
DIRECTOR OF ORDER FULFILLMENT
Marysol is another integral member at US MED, having been on board since 2007. She has over 10 years of experience in the full order process from order entry and insurance authorization to order tracking and delivery. Marysol acts as a liaison with the distribution center, coordinating ship dates and inventory, ensuring orders are processed in accordance with US MED's customer service standards.  

Farrah McEwen
DIRECTOR OF QUALITY
ASSURANCE & TRAINING
Farrah has been a rock within US MED's foundation, with 22 years and counting. She has a passion for resolving customer complications and for facilitating training programs that teach our team members to provide customers our services in a professional manner. "Customer satisfaction has always been my # 1 priority. My position allows me the unique opportunity to create special bonds with our customers and that will always bring me fulfillment!"


Edda Moncada
Edda has been an essential team member at US MED. She joined US MED in October 2000 and has over 22 years of customer service experience, initial customer order process and call center. She ensures that every new order is processed and delivered in a timely manner.

Joshua Newmark
DIRECTOR OF PHARMACY OPERATIONS

Josh helps to drive consistent growth and development within US MED's Online Pharmacy. He strives to provide the highest quality healthcare to all our pharmacy customers. Josh is overall responsible for ensuring pharmacy customers receive professional and courteous service along with having all your medical questions answered by a licensed pharmacist, when using our online pharmacy.   

Eduardo Padilla
DIRECTOR OF APPLICATION DEVELOPMENT

Eduardo oversees our team of application developers and database administrators who create and manage our internal systems that allow all US MED team members to operate efficiently. Eduardo and his team constantly strive to provide the best tools and systems to our entire organization, which enables us to provide the best service to our customers.

Hilary Petro
DIRECTOR OF MARKETING

Hilary joined US MED in 2020 and has over fifteen years experience in education marketing. Currently she oversees the entire Marketing department while expanding US MED's digital marketing and social media presence. Hilary's efforts ensure new and returning customers receive first-in-class service throughout all marketing activities.