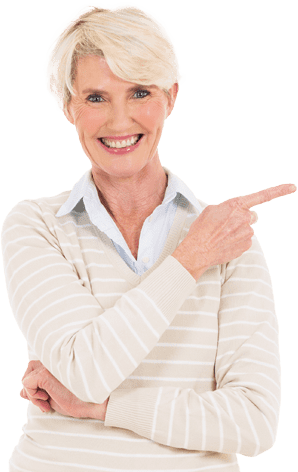 How Do I Get Started?
If you have Medicare or Private Insurance call us now at 1-877-840-8218 or use our convenient contact form above find out about our service and sign up to receive your medical supplies. US MED will do the rest.
Our competent and friendly staff will complete all the paperwork with your insurance company and coordinate your supply needs with your doctor.
Mail Order Medical Supplies Benefits
Convenient and Affordable Diabetic Supplies, Virtually Pain-Free Catheters, CPAP and other Medical Supplies from US MED.
If you need to purchase any type of medical supply, you are likely searching for a reliable and affordable service provider. At US MED, you can count on these benefits and more! Our goal is to make it easy for you to get the products you need for a price you can afford.
We Have Supplies for Whatever Ails You
US MED wants to be the go-to supplier for all your medical supply related needs. We carry a number of brands and selections to ensure you can find exactly what you need, when you need it, at little to no cost.
Affordable Supplies and Fast, FREE Shipping
When you need new medical supplies to manage your disease state, we understand you can't wait weeks or even days for these healthcare items. We offer affordable prices on all products and focus on your convenience by providing our customers with fast, FREE shipping.
If you are ready to find a medical supply provider that exceeds expectations at every turn, Contact Us Today!
Testimonials
Their efforts to satisfy their customers needs go far beyond any other standard I have seen. I just received a new style mask after doing some research. I can't wait to use it tonight. Thanks US Med. 5 stars.

Frank C.
Thank you very much for all you do for me! Good Job!

Emma M.
I already get CPAP supplies from you and have referred someone to your company, US MED provides great service.

Ruth R.
On a scale of 1-10 I rate a quadruple or higher. US MED rocks! I love all of you!!

Anonymous
Extremely Satisfied. Company that shows the customer is very important.

William R.
Everyone has been very nice and deliveries are always on time. Thank you everyone.

Michael C.
US MED has made my life much easier, so kind and helpful. Always prompt deliveries. I am very satisfied.

Kristin C.
Great Company, Thank you for all your help.

Donald D.
I just want to say that I am very satisfied with my CPAP and back brace it works great!

Virginia T.
I am very happy with the product and service.

Janet R.
Everyone is kind and wonderful. They are polite.
Grace D.
Newsletter
Sign Up
Get the latest NEWS and SPECIAL OFFERS delivered right to your INBOX!
Welcome to US MED
April 4, 2017