Smart device not included
Dexcom G7 may be covered by your insurance/Medicare. To see if you qualify, choose "insurance/Medicare" from the drop down or call us at 877-840-8218
Description
Dexcom's newest product, the Dexcom G7 Continuous Glucose Monitoring (CGM) System, is now available for purchase from US MED! Of course, this system delivers the fingerstick-free* glucose testing Dexcom users have come to expect. But it also comes with some serious upgrades - the new system is the most accurate CGM available in America,† and warms up two times faster than any other CGM.††
Features
Sends real-time glucose results to display devices every five minutes
Notifications will let you know when your glucose level is trending too high or low
Uses Dexcom's tiniest sensors yet - 60 percent smaller than before
Unmatched accuracy† and warmup speed††
Compatible with a fully-redesigned app¶
Approved for people with diabetes aged two years and older
Can be worn for type 1, type 2, or gestational diabetes management
You May Also Like
While the Dexcom G7 CGM System is an incredible advancement in CGM technology, you won't be able to use this product on its own. Choose US MED as your supplier for Dexcom G7 transmitters and sensors.
Specifications
Glucose Range: 2.2–22.2 mmol/L
Receiver Memory Storage: 180 days of glucose data
Receiver Lifespan: Three years (assuming typical use)
Sensor/Transmitter Dimensions: 24 × 27.3 × 4.6 mm
Sensor/Transmitter Battery Lifespan: 10 days, plus a 12-hour grace period
Sensor/Transmitter Operational Temperature: 50-107.6°F
How to Use the Dexcom G7 CGM
Using the Dexcom G7 CGM System is simple - just follow the on-screen instructions on the Dexcom G7 app or receiver (will there be a receiver) to get started.
For more information on how to use your new Dexcom G7 CGM System, refer to the official Dexcom G7 User Guide.
DISCLAIMER: People using products sold by US MED® should always refer to the directions provided by a product's manufacturer for usage information.
*Fingersticks required for diabetes treatment decisions if symptoms or expectations do not match readings.
†Dexcom, data on file, 2022.
††Dexcom G7 can complete warmup within 30 minutes, whereas other CGM brands require up to an hour or longer.
¶Compatible smart devices sold separately. For a list of compatible devices, visit dexcom.com/compatibility.
Frequently Asked Questions - Dexcom G6
The Dexcom G7 CGM System has been cleared by the FDA and is currently available to US MED customers.
While the Dexcom G7 CGM System preserves the features Dexcom G6 users already know and love, it brings several new features to the table, as well. These include sensors 60 percent smaller than those used in previous Dexcom CGMs, reduced sensor warmup time, and a redesigned mobile app.
Learn about the differences between the Dexcom G7 and the Dexcom G6 here.
The Dexcom G7 CGM System is more accurate than its predecessor - or any other CGM on sale in the United States, for that matter. The new CGM boasts a mean absolute relative difference, or MARD, of 8.2 percent when used by adults and worn on the upper arm. In contrast, the Dexcom G6's MARD is 9 percent.
The sensors used in the Dexcom G7 CGM System have a battery lifespan of 10 days. As a new addition to the Dexcom G7, these sensors also have a 12-hour grace period after their "official" lifespan is finished.
According to Dexcom, the Dexcom G7 CGM System sensor is waterproof up to 2.4 meters. However, the system's receiver is not waterproof.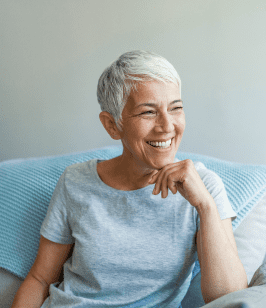 Currently a
US Med® Patient?
If you're an existing patient, the easiest way to manage your account is by logging into the patient portal.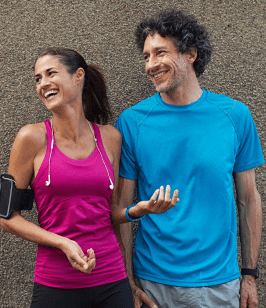 Interested in Becoming a US MED® Patient?
It's simple, fast and easy! Just complete a quick form or call 1-877-840-8218 now and let us take care of the rest.