Dexcom G7 Sensor Kit may be covered by your insurance/Medicare. To see if you qualify, fill out the form or call us at 877-840-8218. 
Dexcom G7 Sensor Kit - Box of 1
Description
The Dexcom G7 CGM System is Dexcom's most advanced continuous glucose monitoring system yet. This system delivers a higher accuracy level than any other CGM in the United States* and uses fully redesigned sensors. And these sensors aren't just more accurate than their predecessors - they're 60 percent smaller than those used in the Dexcom G6 CGM System.
Features
One-push applicator allows for simple, comfortable sensor/transmitter application

Warms up twice as fast as any other CGM sensor

†

Sends real-time results to your smart device

††

Works with a newly-designed app

††

Ideal for managing type 1, type 2, or gestational diabetes

Can be worn by people with diabetes aged two and up
Specifications
Operational Temperature: 50-107.6°F

Dimensions: 24 × 27.3 × 4.6 mm

Power Source: Internal/battery power

Battery Lifespan: 10 days (along with a 12-hour grace period)

Battery Charging Time: Non-rechargeable
How to Apply the Dexcom G7 Sensor
Step One: Choose a Sensor Site

The area where you'll wear your Dexcom G7 sensor can vary based on your age. If you are at least seven years old, you'll wear this sensor on your abdomen or the back of your upper arms. Dexcom G7 users between 24 months and six years of age can wear sensors on either of those sites or on the upper buttocks.

Step Two: Clean and Dry the Site

No matter what site you choose for your Dexcom G7 sensor, it needs to be clean. Wash your hands before rubbing the sensor site with an alcohol wipe, and wait until the area is dry before proceeding.

Step Three: Insert the Sensor

When you're ready to apply the sensor, unscrew the applicator cap. When that's done, relax your muscles near the sensor site and press and hold the applicator against your skin before pushing the button.

Step Four: Remove the Applicator

Once the sensor is applied, remove your applicator and screw its cap back on. Be careful not to throw away the applicator - you'll need access to its pairing code.

Step Five: Keep Your Sensor in Place

Secure your Dexcom G7 sensor by firmly rubbing three times around the patch and pressing down on the sensor for 10 seconds. If your sensor needs to be secured further, use the overpatch included in your sensor kit.

For a complete breakdown of the Dexcom G7 sensor application process, refer to Dexcom's official sensor insertion guide.
You May Also Like
These sensors are designed for use with the Dexcom G7 CGM System, which you can also buy through US MED.
*Dexcom, data on file, 2022.
†Dexcom G7 can complete warmup within 30 minutes, whereas other CGM brands require up to an hour or longer.
††Compatible smart devices sold separately. For a list of compatible devices, visit dexcom.com/compatibility
FREQUENTLY ASKED QUESTIONS - DEXCOM G7 SENSOR
Under normal circumstances, a Dexcom G7 sensor can last for up to 10 days before requiring replacement. On top of that, these sensors now have a 12-hour "grace period" after their 10 day lifespan is up.
Compared to the Dexcom G6 CGM System, the Dexcom G7 CGM System is more accurate* and takes less time to warm up.† The sensors used in the newer system are also 60 percent smaller than those used in the Dexcom G6.
Yes! The Dexcom G7 CGM System has been available in the United States since February 2023 and is currently available for purchase from US MED.
According to Dexcom, the sensors used in the Dexcom G7 CGM System are waterproof for up to 2.4 meters. However, the receiver used in this system is not considered waterproof.
You should not need to calibrate the Dexcom G7 CGM System, but you can log calibration as an event on the G7 app via your smart device.††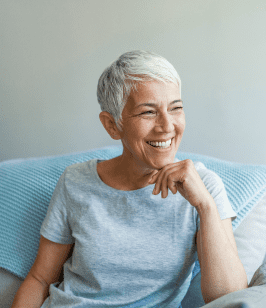 Currently a
US Med® Patient?
If you're an existing patient, the easiest way to manage your account is by logging into the patient portal.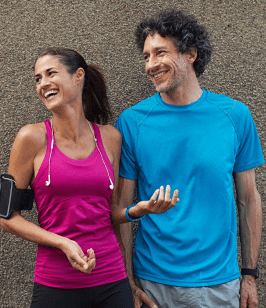 Interested in Becoming a US MED® Patient?
It's simple, fast and easy! Just complete a quick form or call 1-877-840-8218 now and let us take care of the rest.