Freestyle Libre 3 may be covered by your insurance/Medicare. To see if you qualify, fill out the form or call us at 877-840-8218. 
Learn More About the FreeStyle Libre 3 System
When you receive your FreeStyle Libre 3 system, be sure to read its official user manual  first.

CGMs have made us used to getting readings every two-or three minutes...But getting a reading every single minute? That's what make the FreeStyle Libre 3 remarkable! With the FreeStyle Libre 3 system, you'll reap the benefits of Abbott's years of expertise in the continuous glucose monitor (CGM) field.
This system still delivers the reliable*, fingerstick-free† readings their CGM systems are known for. But instead of manually scanning your sensor whenever you want to get results, you'll receive automatic glucose updates on your smart device or Reader via Bluetooth. Best of all, the FreeStyle Libre 3 system's sensor is approximately the size of two stacked pennies - making it the smallest and thinnest CGM sensor in history.‡
Features
Approved for use by patients four years old and up
Sensor communicates with phone within a 33-foot range
No need to worry about going out of range - data is also stored on sensor
See your sensor data from the past 12 hours on your phone
Sensors still last for 14 days
Important Safety Information
Failure to use FreeStyle Libre 2 or FreeStyle Libre 3 systems as instructed in labeling may result in missing a severe low or high glucose event and/or making a treatment decision, resulting in injury. If glucose alarms and readings do not match symptoms or expectations, use a fingerstick value from a blood glucose meter for treatment decisions. Seek medical attention when appropriate or contact Abbott at 855-632-8658 or FreeStyleLibre.us for safety info.
Click here to download the FreeStyle Libre 3 Quick Start Guide.
Click here to download the FreeStyle Libre 3 User Manual.
You May Also Like
If you're looking for a less advanced FreeStyle Libre system, consider the FreeStyle Libre 2 system.
*High levels of vitamin C may affect the accuracy of sensor readings. Refer to the FreeStyle Libre 3 user manual for more information.
†The FreeStyle Libre 3 cannot completely replace fingerstick tests. These tests are required to confirm any low or high sensor readings and when sensor readings do not match your symptoms.
‡Among patient-applied sensors. Data on file, Abbott Diabetes Care
Frequently Asked Questions - FREESTYLE LIBRE 3
The FreeStyle Libre 3 system is now available from US MED.®
Abbott received FDA approval for the FreeStyle Libre 3 system on May 31, 2022. The system has been given the OK for use by patients as young as four years old.
The only time you will need to scan is when you're starting a new FreeStyle Libre 3 sensor. Afterwards, the sensor will automatically send your results to your smart device through Bluetooth. 
There are several differences between these products. Some of the most notable improvements introduced in the FreeStyle Libre 3 system include its scan-free user experience and extra-small sensor.
Yes, as of 2023 the FreeStyle Libre 3 systems comes with a reader and is covered by private insurance and Medicare for qualified patients.
If this happens to you, contact Abbott (the manufacturer) by completing the FreeStyle Libre Sensor Support Form or calling them at 855-632-8658 to receive a free replacement. Abbott's customer service department is available every day from 8 a.m. to 8 p.m. Eastern, except on holidays.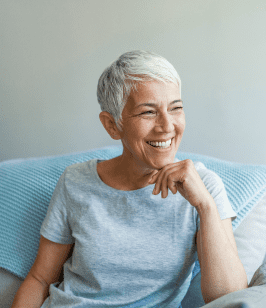 Currently a
US Med® Patient?
If you're an existing patient, the easiest way to manage your account is by logging into the patient portal.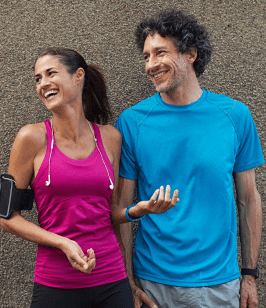 Interested in Becoming a US MED® Patient?
It's simple, fast and easy! Just complete a quick form or call 1-877-840-8218 now and let us take care of the rest.