COVID-19 UPDATE: US MED continues to operate during regular business hours.
This product may be covered by your insurance. To see if you qualify, choose "insurance" from the drop down or call us at 877-840-8218
Now with optional, real-time glucose alarms

The FreeStyle Libre 2 combines the original FreeStyle Libre 14 day system's fingerstick-free* glucose monitoring capabilities with many exciting new features. This CGM system can alert you to low or high glucose levels with customizable alarms and communicate digitally with other devices. It's even usable by children four years old or older.
Features
FDA-approved integrated continuous glucose monitoring (iCGM) system
Usable by adults with diabetes – and children as young as four years old
Optional Bluetooth connectivity can alert users when levels are above or below specified blood glucose ranges
No fingerstick calibration required*
A simple scan gives you the info you need, like:

Your current glucose reading and trends
A graph of your last 8 hours of glucose levels
14-day sensor readings**
You May Also Like
US MED sells replacement sensors for the FreeStyle Libre 2 system. Meanwhile, if you'd like a FreeStyle CGM but don't need this device's features, consider the FreeStyle Libre 14 day system.
Specifications
Includes: FreeStyle Libre 2 reader, USB cable, power adapter, user's manual, additional usage guides
Reader Operating Temperature: 50°F-113°F
Reader Power Source: Lithium-ion battery (rechargeable)
Reader Size: 95 mm x 60 mm x 16 mm
Reader Weight: 65 g
Sensor Operating Temperature: 50°F-113°F
Sensor Power Source: Silver oxide battery
Sensor Reading Range: 40-400 mg/dL
Sensor Size: 5 mm height, 35 mm diameter
Sensor Weight: 5 g
Directions
To start using the FreeStyle Libre 2 as quickly and efficiently as possible, check out the instructional videos available on the system's official website. Would you like a more thorough guide to the FreeStyle Libre 2? If so, the system's user manual is downloadable as a PDF document on the same page.
DISCLAIMER: People using products sold by US MED should always refer to the directions provided by a product's manufacturer for usage information.
*The FreeStyle Libre 2 cannot completely replace fingerstick tests. These tests are required to confirm any low or high sensor readings and when sensor readings do not match your symptoms.
**High levels of vitamin C may affect the accuracy of sensor readings. Refer to the FreeStyle Libre 2 user manual for more information.
Like the FreeStyle Libre system, the sensors used by the FreeStyle Libre 2 system are highly accurate within their 14-day lifespan.
The FreeStyle Libre 2 system has been designated as an iCGM by the FDA, meaning it can communicate digitally with other devices. It has also been approved for use by children starting at the age of four.
If you encounter error messages while using the FreeStyle Libre 2 system, consult your user's manual for more information.
As of February 2021, the FreeStyle Libre 2 app was still under FDA review. The system can be used with a standalone reader at this time.
If this happens to you, contact Abbott (the manufacturer of these CGM systems) here for a free replacement. Abbott's customer service department is available from 8 a.m. to 8 p.m. Eastern on all days except holidays.

Diabetes is discouragingly common in the United States today. In 2020, the National Diabetes Statistics Report found that ...
Read Article

→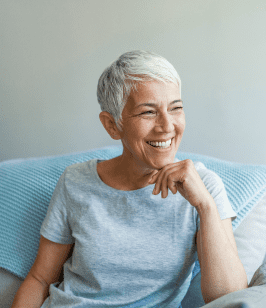 Currently a
US Med Patient?
If you're an existing patient, the easiest way to manage your account is by logging into the patient portal.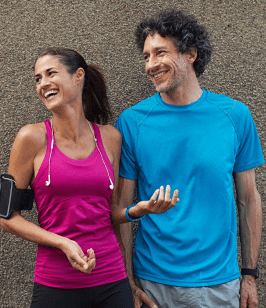 Interested in Becoming a US MED Patient?
It's simple, fast and easy! Just complete a quick form or call 1-877-840-8218 now and let us take care of the rest.