Insulin Lispro, the generic for Humalog, is a great way to help Medicare patients who are on an insulin pump receive their Insulin through their Medicare Part B benefit. This coverage was designed by Medicare to provide affordable insulin rates for patients on insulin pumps. We also offer insulin to pump patients whose supplies are being billed to their Medicare Part D benefit.
Humalog is a fast-acting mealtime insulin that starts working in as little as 15 minutes after injection. And because it has a shorter duration of action than regular human insulin, it's perfect for treating the sudden spikes in blood sugar that can occur after meals.
If you're looking for an insulin treatment to help you manage your diabetes effectively and keep your blood sugar levels in check, ask your doctor about Humalog or Insulin Lispro today.
We offer humalog for patients with Medicare part D coverage.
Benefits Of Using Rapid-Acting Insulin
Per the Cleveland Clinic, the main benefit is that your body maintains appropriate blood glucose levels. This may help you avoid complications of diabetes, which include:
Eye problems
Gum disease
Heart attack
Kidney failure
Nerve damage (neuropathic pain)
Stroke
We provide Humalog throughout the continental U.S. and will connect with your doctor to ensure insulin lispro is right for you.
Children younger than 3 years old should not be given Insulin lispro. Insulin lispro should not be used to treat type 2 diabetes in a child of any age.
Humalog is available only with your doctor's prescription.
How To Use This Medicine:
Insulin Lispro doses will be different for every user. Work with your healthcare provider to personalize your insulin dose and treatment.
Insulin Lispro should be administered 5-10 minutes before eating a meal. Peak time for this insulin is 30 to 90 minutes with an effective duration lasting between 3-5 hours.* Do not use Insulin Lispro on an empty stomach, because this can increase your risk of hypoglycemia.
Check your blood glucose levels regularly to ensure this medication is working correctly. The most common side effect is low blood glucose levels. Monitor for symptoms of low blood sugar, and report difficulties in keeping your blood glucose levels within your target range to your prescriber. Follow the instructions given by your pharmacist or prescriber on preparing your vial for use. Be sure you understand all instructions prior to using.  If you have any questions, speak to your doctor, nurse, or pharmacist.
Always double-check both the concentration (strength) of your insulin and your dose. Concentration and dose are not the same. The dose is how many units of insulin you will use. The concentration tells how many units of insulin are in each milliliter (mL), such as 100 units/mL (U-100), but this does not mean you will use 100 units at a time.
Storage: 
Don't shake the vial. Insulin Lispro solution should look clear and colorless. Do not use it if it is cloudy, discolored, clumpy, frozen or has particles in it.
Throw the medicine away after the expiration date has passed.
All unopened vials:
Store all unopened vials in the refrigerator at 36°F to 46°F until the expiration date on the vial.

Do not

 freeze. 

Do not

use if Insulin Lispro has been frozen.
Keep away from heat and out of direct light.
Unopened vials can be used until the expiration date on the carton and label, if they have been stored in the refrigerator.
Unopened vials should be thrown away after 28 days, if they are stored at room temperature.
After vials have been opened:
Store opened vials in the refrigerator or at room temperature below 86°F for up to 28 days.
Keep vials away from heat and out of direct lightThrow away all opened vials after 28 days of use, even if there is insulin left in the vial.
Opened prefilled pens should be kept at room temperature, below 86°F
Important Information:
The information above is a summary and is not intended for you to make treatment decisions. Consult your healthcare provider to decide if Humalog / Insulin Lispro is right for you and on the correct dose/usage based on your insulin needs and lifestyle.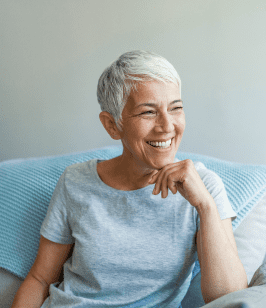 Currently a
US Med® Patient?
If you're an existing patient, the easiest way to manage your account is by logging into the patient portal.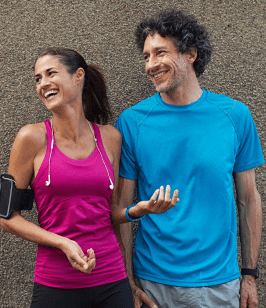 Interested in Becoming a US MED® Patient?
It's simple, fast and easy! Just complete a quick form or call 1-877-840-8218 now and let us take care of the rest.