Freestyle Libre 2 Sensor Kit may be covered by your insurance/Medicare. To see if you qualify, fill out the form or call us at 877-840-8218. 
FreeStyle Libre 2 Sensor Kit – Box Of 1
Description
To benefit from the advanced features of the FreeStyle Libre 2 CGM, you'll need a sensor kit designed with this system in mind. It has a 14 day lifespan, offers reliable glucose data*, and alerts/alarms to let you know when your glucose has reached the set low and high range.
Features
You may scan the sensor kit every minute to obtain readings if desired.
Saves glucose readings for up to 8 hours
Usable without fingerstick calibration**
Fully water-resistant
About as slim as two stacked quarters
Specifications
Sensor Operating Temperature: 50°F-113°F
Sensor Power Source: Silver oxide battery
Sensor Reading Range: 40-400 mg/dL
Sensor Size: 5 mm height, 35 mm diameter
Sensor Weight: 5 g
How to Apply the Freestyle Libre 2 Sensor
Step 1: Select a Sensor Spot
During normal daily activities, the back of the upper arm stays fairly flat (no bending or folding), which makes it an ideal area to place the sensor. Select a site that is at least 2.5 cm (1 inch) away from an insulin injection site. Choose a different site than the one you used last to prevent discomfort or skin irritation.
Step 2: Prep the Skin's Surface
It's important to have a clean, hair-free surface in order for the senor to properly stay in place. Depending on the area and your skin, make sure to wash the area with soap and water. It's recommended to shave the area if it is hairy.
Peel the lid from the sensor pack and unscrew the cap from the sensor applicator. Next, line up the marks on the sensor applicator and pack. Press firmly down on the sensor applicator until it comes to a stop. Finally, lift the sensor applicator out of the sensor pack. The applicator is ready to apply the sensor now.
Place the sensor applicator over the clean and dry application site. Press firmly to apply. Then gently pull the sensor applicator away from your body. Finally, check that the sensor is securely in place by pressing the sensor down and running your fingers along the sensor adhesive.
For more information, see the FreeStyle Libre 14-Day Sensor Guide
You May Also Like
Are you looking for "standard" FreeStyle Libre sensors kits? We sell those, too – along with the FreeStyle Libre 2 and the FreeStyle Libre 3 System.
DISCLAIMER: People using products sold by US MED® should always refer to the directions provided by a product's manufacturer for usage information.
*High levels of vitamin C may affect the accuracy of sensor readings. Refer to the FreeStyle Libre 2 user manual for more information.
**The FreeStyle Libre 2 cannot completely replace fingerstick tests. These tests are required to confirm any low or high sensor readings and when readings do not match your symptoms.
FREQUENTLY ASKED QUESTIONS - FREESTYLE LIBRE 2 SENSOR
Getting started with the FreeStyle Libre 2 system isn't complicated. Just follow the sensor application guide above and any documentation that comes with the system.
While you can buy the FreeStyle Libre 2 at pharmacies, you cannot purchase this system over the counter. Instead, you'll need a prescription before you can buy it from US MED or anywhere else.
US MED® sells replacement sensor kits for the FreeStyle Libre 2. Each of these kits contains a single sensor.
To continue using your FreeStyle Libre 2 system indefinitely, you'll need access to a steady supply of sensors. Since this device has a sensor lifespan of 14 days, make sure your insurance will cover the cost of two sensors each month (or that you can afford this expense out of pocket).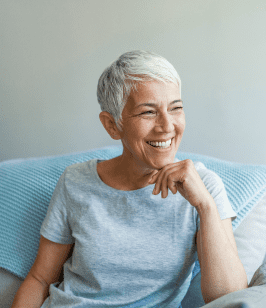 Currently a
US Med® Patient?
If you're an existing patient, the easiest way to manage your account is by logging into the patient portal.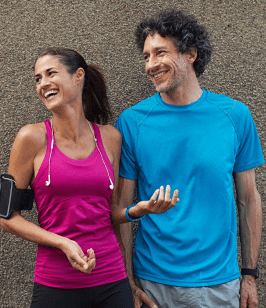 Interested in Becoming a US MED® Patient?
It's simple, fast and easy! Just complete a quick form or call 1-877-840-8218 now and let us take care of the rest.