Freestyle Libre Sensor Kit may be covered by your insurance/Medicare. To see if you qualify, fill out the form or call us at 877-840-8218. 
FreeStyle Libre Sensor Kit (Box Of 1)
Description
Get glucose results you can count on* with the FreeStyle Libre Sensor Kit! This sensor kit is small, slim, and water-resistant, allowing you to apply it and forget it. It also has a long lifespan and will continue to collect data for 14 days after application!
Features
Sensor Kit is applied to the back of your upper arm, lasting for 14 days
Roughly the size of two stacked quarters
Does not require fingerstick calibration**
You can scan your sensor kit every minute to obtain sensor kit readings
Can store glucose info for up to 8 hours
Does not have alerts/alarms
For ages 18+
Water-resistant for added ease of use
Specifications
Sensor Operating Temperature: 50°F-113°F
Sensor Power Source: Silver oxide battery
Sensor Reading Range: 40-400 mg/dL
Sensor Size: 5 mm height, 35 mm diameter
Sensor Weight: 5 g
Directions
A user guide and other information on the FreeStyle Libre 14 day system is available on the support page for FreeStyle products.
You May Also Like
Along with these sensors, US MED® sells replacement sensors for the FreeStyle Libre 2 System. Both the FreeStyle Libre 14 day system and the FreeStyle Libre 2 are available from our site, as well.

DISCLAIMER: People using products sold by US MED® should always refer to the directions provided by a product's manufacturer for usage information.
*High levels of aspirin may cause false lows while high levels of vitamin C may give you false high readings. Refer to the FreeStyle Libre 14 day system user manual for more information.
**The FreeStyle Libre 14 day system cannot completely replace fingerstick tests. These tests are required to confirm any low or high sensor readings and when your symptoms do not match sensor kit readings.

Everyone with diabetes should take diabetes management seriously, but successfully keeping this condition under control can be tricky. ...
Read Article

→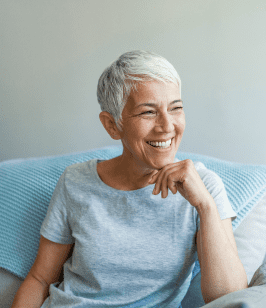 Currently a
US Med® Patient?
If you're an existing patient, the easiest way to manage your account is by logging into the patient portal.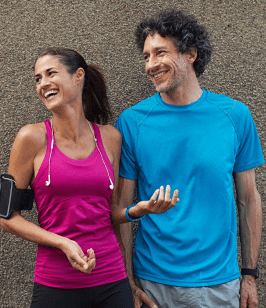 Interested in Becoming a US MED® Patient?
It's simple, fast and easy! Just complete a quick form or call 1-877-840-8218 now and let us take care of the rest.
US MED® is America's primary choice for home delivery of quality medical supplies. Since 1996, over 500,000 satisfied patients have received disease state education and medical supplies from our highly trained customer service specialists. US MED®, the largest provider of Diabetic Supplies to the Medicare community, is licensed and accredited by Accreditation Commission for Health Care (ACHC) and maintains an A+ rating from the Better Business Bureau. We provide all products necessary to treat the Diabetes disease state, including therapies for its associated comorbidities. Our product portfolio includes, but is not limited to, the following: Diabetic testing strips, Continuous Glucose Monitors or CGMs, Insulin Pumps, Sleep Apnea and CPAP supplies, and Nebulizers.
© 2023 US MED®, an ADS Group company. All rights reserved.