COVID-19 UPDATE: US MED continues to operate during regular business hours.
Smart device not included
This product may be covered by your insurance. To see if you qualify, choose "insurance" from the drop down or call us at 877-840-8218
Description
The Dexcom G6 CGM System can help make glucose testing a breeze! While using this system, you'll get regular updates on your glucose levels every 5 minutes – no fingerstick testing or calibration required*. Dexcom G6 also allows you to share your glucose info with your loved ones easily.
Features
Apply Dexcom G6 sensors with the press of a button
Notifications will let you know when your glucose level is trending too high or low
You'll get reliable glucose readings, even when you're using acetaminophen* must have disclaimer that doses higher that 1g every 6 hrs can affect the readings
Keep up to 10 people up to date on your glucose levels with Dexcom Share†
Usable by children aged two years and up
Transmitters are thin, discreet, and once applied correctly make the dexcom G6 system water-resistant‡
You May Also Like
Need additional supplies for your Dexcom G6 CGM System? We're happy to provide Dexcom G6 sensors and transmitters. xcom G6 transmitters.
Specifications
Receiver Dimensions: 10.67 cm (L) x 6.35 cm (W) x 0.15 cm (H)
Receiver Memory Storage: 30 days of data
Receiver Operating Temperature: 32°F – 113°F
Receiver Weight: 113.4 grams
Sensor Lifespan: Up to 10 days
Transmitter Dimensions: 4.57 cm (L) x 3.05 cm (W) x 1.52 cm (H)
Transmitter Operating Temperature: 50°F – 107.6°F
Transmitter Weight: 28.35 grams (sensor included)
Directions
In search of detailed info on how to use the Dexcom G6 CGM System correctly? Just refer to the "Product Guides" section of Dexcom's official website.
DISCLAIMER: People using products sold by US MED should always refer to the directions provided by a product's manufacturer for usage information.
*The Dexcom G6 CGM System cannot completely replace fingerstick tests. These tests are required to confirm low or high sensor readings and when sensor readings do not match your symptoms.
†Dexcom Share is a Dexcom G6 app feature that lets users share their glucose data with up to 10 designated people, or "followers." When your followers download the Dexcom Follow app to their compatible smart devices, they can remotely monitor your glucose data.
‡Transmitters used in the Dexcom G6 CGM System are water-resistant, as is the G6 Sensor Pod when transmitters are correctly installed. Since the Dexcom G6 receiver is not water-resistant or waterproof, it can be damaged by moisture.
To use the Dexcom G6 CGM, you'll wear a thin sensor that can stay in place for up to 10 days. That sensor will give you updates on your glucose levels, which you can check with an app on your smart device or with the Dexcom receiver.
Yes, the G6 sensor applicator has a small needle. When applying a Dexcom G6 CGM sensor, you'll feel a slight pinch as the needle inside the applicator pushes the sensor through your skin to reach the interstitial fluid. The needle retracts into the plastic applicator, which is then discarded. You won't have a needle under your skin while using the system - just the sensor.
A Dexcom G6 sensor should last for 10 days. If you have trouble keeping your sensor in place, you can use certain liquid adhesives, adhesive patches, or tape to help. For more information, visit Dexcom's website.
Yes! Going through metal detectors will not damage the Dexcom G6. However, system components should not be X-rayed or taken through Advanced Imaging Technology body scanners.
The Dexcom G6 system's sensors and transmitters are water-resistant as long as the transmitter is installed properly and can be exposed to water for short periods of time. The receiver is not water-resistant or waterproof.
For patients that are at least two years old, sensors can be worn on the abdomen. Sensors can also be worn on the upper buttocks by patients between the ages of two and 17.
You can sleep while wearing a sensor, but you should make sure you wear the sensor on a site that will likely not be pushed or bumped easily.
The Dexcom G6 system sends glucose data to your receiver or smart device once every five minutes.
When your Dexcom G6 system shows a sensor error, it indicates temporary problems related to glucose measurement and/or communication. If the issue has not resolved itself within three hours, contact Dexcom for technical support.
You can - just make sure to select "Stop Sensor" on your smart device or receiver before you change out your sensor. By doing so, you will be able to avoid any issues with the new sensor.
Dexcom offers free replacements for damaged sensors. Their contact information is available online here.
Diabetes is discouragingly common in the United States today. In 2020, the National Diabetes Statistics Report found that ...
Read Article

→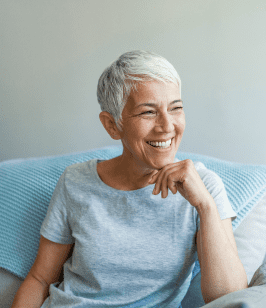 Currently a
US Med Patient?
If you're an existing patient, the easiest way to manage your account is by logging into the patient portal.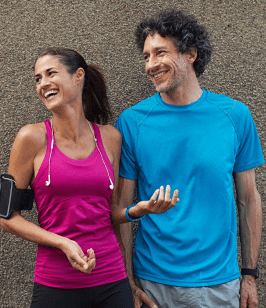 Interested in Becoming a US MED Patient?
It's simple, fast and easy! Just complete a quick form or call 1-877-840-8218 now and let us take care of the rest.