Smart device not included
Dexcom G6 may be covered by your insurance/Medicare. To see if you qualify, choose "insurance/Medicare" from the drop down or call us at 877-840-8218
Description
The Dexcom G6 CGM System can help make glucose testing a breeze! While using this system, you'll get regular updates on your glucose levels every 5 minutes – no fingerstick testing or calibration required*. Dexcom G6 also allows you to share your glucose info with your loved ones easily.
Features
Apply Dexcom G6 sensors with the press of a button
Notifications will let you know when your glucose level is trending too high or low
You'll get reliable glucose readings, even when you're using acetaminophen* must have disclaimer that doses higher that 1g every 6 hrs can affect the readings
Keep up to 10 people up to date on your glucose levels with Dexcom Share†
Usable by children aged two years and up
Transmitters are thin, discreet, and once applied correctly make the dexcom G6 system water-resistant‡
You May Also Like
Need additional supplies for your Dexcom G6 CGM System? We're happy to provide Dexcom G6 sensors and transmitters. xcom G6 transmitters.
Specifications
Receiver Dimensions: 10.67 cm (L) x 6.35 cm (W) x 0.15 cm (H)
Receiver Memory Storage: 30 days of data
Receiver Operating Temperature: 32°F – 113°F
Receiver Weight: 113.4 grams
Sensor Lifespan: Up to 10 days
Transmitter Dimensions: 4.57 cm (L) x 3.05 cm (W) x 1.52 cm (H)
Transmitter Operating Temperature: 50°F – 107.6°F
Transmitter Weight: 28.35 grams (sensor included)
How to Use the Dexcom G6 CGM
It's easy to use the Dexcom G6. The simple applicator will allow the Dexcom G6 transmitter's small canula to be inserted under the skin. The needle retracts and the sensor sits on top of the skin and is held in place by adhesive tape. This allows the canula to measure glucose readings in the interstitial fluid, which is fluid that surrounds the cells. The sensor takes glucose readings throughout the day and night and the transmitter allows the sensor to send real-time readings wirelessly to you. You'll use your monitoring device or an app on your smartphone that to monitor your glucose data.
For more information, visit Dexcom G6 Set Up Guide here. or download the Dexcom G6 Set Up Guide here.
DISCLAIMER: People using products sold by US MED® should always refer to the directions provided by a product's manufacturer for usage information.
*The Dexcom G6 CGM System cannot completely replace fingerstick tests. These tests are required to confirm low or high sensor readings and when sensor readings do not match your symptoms.
†Dexcom Share is a Dexcom G6 app feature that lets users share their glucose data with up to 10 designated people, or "followers." When your followers download the Dexcom Follow app to their compatible smart devices, they can remotely monitor your glucose data.
‡Transmitters used in the Dexcom G6 CGM System are water-resistant, as is the G6 Sensor Pod when transmitters are correctly installed. Since the Dexcom G6 receiver is not water-resistant or waterproof, it can be damaged by moisture.
Safety Information
Failure to use the Dexcom G6 CGM System and its components according to the instructions for use and all indications, contraindications, warnings, precautions, and cautions may result in you missing a severe hypoglycemia (low blood glucose) or hyperglycemia (high blood glucose) occurrence and/or making a treatment decision that may result in injury. If your glucose alerts and readings from your Dexcom G6 Mobile CGM System do not match your symptoms or expectations, use a fingerstick blood glucose value from your blood glucose meter to make diabetes treatment decisions. Seek medical attention when appropriate.
Please review the product instructions before using the Dexcom G6 CGM System. Indications, contraindications, warnings, precautions, cautions, and other important user information can be found in the product instructions that are included with or accompany, the Dexcom G6 Mobile CGM System. Discuss with your healthcare professional how you should use the information displayed on the Dexcom G6 Mobile System to help manage your diabetes. The product instructions contain important information on troubleshooting the Dexcom G6 Mobile CGM System and on the performance characteristics of the system.
The Dexcom G6 Continuous Glucose Monitoring System (Dexcom G6 System) is a real-time, continuous glucose monitoring device indicated for the management of diabetes in persons age 2 years and older.
The Dexcom G6 System is intended to replace fingerstick blood glucose testing for diabetes treatment decisions. Interpretation of the Dexcom G6 System results should be based on the glucose trends and several sequential readings over time. The Dexcom G6 System also aids in the detection of episodes of hyperglycemia and hypoglycemia, facilitating both acute and long-term therapy adjustments.
The Dexcom G6 System is also intended to autonomously communicate with digitally connected devices, including automated insulin dosing (AID) systems. The Dexcom G6 System can be used alone or in conjunction with these digitally connected medical devices for the purpose of managing diabetes.
Contraindication
No MRI/CT/Diathermy – MR Unsafe
Don't wear your CGM (sensor, transmitter, receiver, or smart device) for magnetic resonance imaging (MRI), computed tomography (CT) scan, or high frequency electrical heat (diathermy) treatment.
The G6 hasn't been tested in those situations. The magnetic fields and heat could damage the components of the G6, which may cause it to display inaccurate G6 sensor glucose readings (G6 readings) or may prevent alerts. Without G6 readings or alarm/alert notifications, you might miss a severe low or high glucose event.
Dexcom User Guides
Download Dexcom G6 User Manual – English
Frequently Asked Questions - Dexcom G6
To use the Dexcom G6 CGM, you'll wear a thin sensor that can stay in place for up to 10 days. That sensor will give you updates on your glucose levels, which you can check with an app on your smart device or with the Dexcom receiver.
Yes, the G6 sensor applicator has a small needle. When applying a Dexcom G6 CGM sensor, you'll feel a slight pinch as the needle inside the applicator pushes the sensor through your skin to reach the interstitial fluid. The needle retracts into the plastic applicator, which is then discarded. You won't have a needle under your skin while using the system - just the sensor.
A Dexcom G6 sensor should last for 10 days. If you have trouble keeping your sensor in place, you can use certain liquid adhesives, adhesive patches, or tape to help. For more information, visit Dexcom's website.
Yes! Going through metal detectors will not damage the Dexcom G6. However, system components should not be X-rayed or taken through Advanced Imaging Technology body scanners.
The Dexcom G6 system's sensors and transmitters are water-resistant as long as the transmitter is installed properly and can be exposed to water for short periods of time. The receiver is not water-resistant or waterproof.
For patients that are at least two years old, sensors can be worn on the abdomen. Sensors can also be worn on the upper buttocks by patients between the ages of two and 17.
You can sleep while wearing a sensor, but you should make sure you wear the sensor on a site that will likely not be pushed or bumped easily.
The Dexcom G6 system sends glucose data to your receiver or smart device once every five minutes.
When your Dexcom G6 system shows a sensor error, it indicates temporary problems related to glucose measurement and/or communication. If the issue has not resolved itself within three hours, contact Dexcom for technical support.
You can - just make sure to select "Stop Sensor" on your smart device or receiver before you change out your sensor. By doing so, you will be able to avoid any issues with the new sensor.
Yes, US MED® accepts Medicare nationwide. The Dexcom G6 CGM falls under DME and coverage is a part of Medicare Part B. If you meet the requirements of checking your glucose once per day and administering insulin (or are wearing an insulin pump) three or more times per day, then Medicare will cover 80% of your out-of-pocket costs*, after the deductible is met.
*Source: https://www.medicare.gov/coverage/durable-medical-equipment-dme-coverage
Wash the area with soap and water and shave the area completely. Whether you're applying the sensor to your stomach or arm, it's important to have clean, dry, smooth skin.
Use the alcohol wipes provided and let it air dry completely.
If you're susceptible to skin irritation, pretreat the area with an adhesive barrier, like Skin Tac.
Cover the sensor with a CGM patch or slick, like this one sized for the Dexcom G6 sensor.
Wait at least one hour before getting the sensor wet. This will give your adhesives a better chance to adhere to your skin.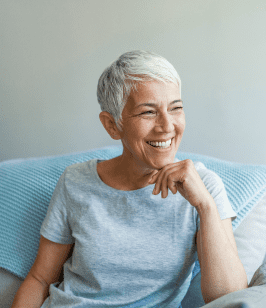 Currently a
US Med® Patient?
If you're an existing patient, the easiest way to manage your account is by logging into the patient portal.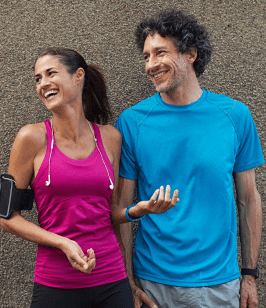 Interested in Becoming a US MED® Patient?
It's simple, fast and easy! Just complete a quick form or call 1-877-840-8218 now and let us take care of the rest.