This product may be covered by your insurance. Check now or call us at 877-840-8218
Accurate, Convenient, User-friendly
Say goodbye to multiple daily injections and enjoy more freedom managing your diabetes with the t:slim X2 insulin pump. This pump's sleek design is matched with a host of advanced features that you would expect in a modern device.

Tandem® t:slim X2® Insulin Pump
High-contrast color touch screen access to all pump functions
Slim design with a flat insulin cartridge that holds up to 300 units of insulin delivered through Tandem's infusion sets.
Watertight construction tested to 3 feet for up to 30 minutes
Micro-Delivery® technology designed with safety features and precision insulin dosing in the smallest increments available
Advanced bluetooth radio capable of communication with compatible devices and future technologies
Integrated Bolus Calculator with carb-adding capability
Customizable Base Rates
Integrated micro-USB port for charging and data transfer
t:connect® Diabetes Management Application, a web-based Mac and PC compatible diabetes management software
Made to last with a durable, light-weight aluminum case, shatter-resistant glass and a rechargeable battery that holds up to seven days of power
Integrates with the Dexcom G6 through the Control IQ software for a complete closed-looped system
Memory: 90 days
Use with Water: Watertight – 3 ft. for 30 mins.
Size: 2″ x 3.13″ x 0.6″
Weight: 3.95 oz. with full reservoir
Battery: Rechargeable lithium polymer battery
Backlight: Yes
Screen Display: Color touch screen
Available Colors: Black
Basal Rate Minimum Start: 0.001 units at programmed rates > 0.1 units/hour
Total Basal Rates/Profiles: 6 profiles, 16 timed settings per profile
Temporary Basal Rate: Yes (from 15 mins. to 72 hrs.)
Minimum Bolus Increments: 0.01 units
Reservoir Capacity: 300 units
Data Management: t:connect® Diabetes Management Application (web-based, Mac & PC compatible)
Compatibility: Windows Vista, XP, 7, Mac, Cloud-based
Frequently Asked Questions
The Tandem t:slim X2 can adjust your glucose treatment while you are sleeping. You can either set up a sleep schedule in advance or manually activate/deactivate sleep mode on your device.
The Tandem t:slim X2 is not waterproof, but it is considered watertight (IPX7). Tandem pumps have been tested at a depth of three feet for thirty minutes. However, users are encouraged not to use their pumps while showering, bathing, or swimming.
This insulin pump's cartridge can hold up to 300 units of insulin.
To put your Tandem t:slim X2 into storage mode, connect it to a power source and press and hold the wake button for 30-40 seconds. Release the button when your device beeps or vibrates three times, and unplug the pump. To turn the pump on again, simply reconnect it to power.
Control-IQ technology uses values from a Dexcom G6 CGM to predict a user's glucose values 30 minutes in advance. With these estimates, it can increase or decrease insulin delivery to maximize the user's time in range.
Like Control-IQ technology, Basal-IQ technology relies on information from a Dexcom CGM system. This technology works to predict and counteract blood sugar lows; when a user's glucose level is expected to fall under 80 mg/dL, insulin delivery is temporarily suspended.
If you see the message "Out of Range Alert Control-IQ unavailable," your pump is unable to communicate with your transmitter. Control-IQ technology will continue to work for 15 minutes after this message appears; however, it will not be able to adjust insulin delivery past the 20-minute mark.

Everyone with diabetes should take diabetes management seriously, but successfully keeping this condition under control can be tricky. ...
Read Article

→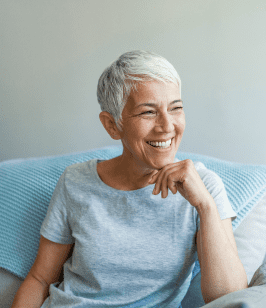 Currently a
US Med® Patient?
If you're an existing patient, the easiest way to manage your account is by logging into the patient portal.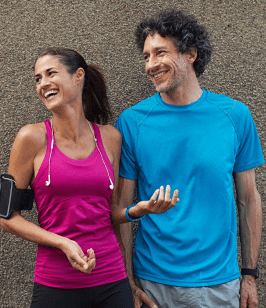 Interested in Becoming a US MED® Patient?
It's simple, fast and easy! Just complete a quick form or call 1-877-840-8218 now and let us take care of the rest.