Prodigy Autocode may be covered by your insurance/Medicare. To see if you qualify, choose "insurance/Medicare" from the drop down or call us at 877-840-8218
Thanks to its extra-big display and audio feedback in four languages, the Prodigy AutoCode makes it easy to see or hear your glucose test results.
Easy to use - no coding required
Talks in 4 languages: English, Spanish, French, and Arabic
Fast, accurate test results
Small sample size
Large display
Result Range: 20-600 milligrams/deciliter
Size: 3.63″ x 2.05″ x 0.75″
Weight: 2.76 oz (including battery)
Power Supply: Two 1.5 volt AAA alkaline batteries
Battery Life: 1,000+ tests
Display: LCD screen
Memory: 450 test results (including date/time)
External Output: USB port
Operating Condition: 50°F-104°F (10°C-40°C), below 85% relative humidity (non-condensing)
To test your blood glucose levels with the Prodigy AutoCode, simply insert a test strip - the meter will turn on automatically. Once the display shows a blood drop symbol, apply blood to the test strip. After a six-second countdown, you will be able to see your test results
How Do I Set Up The Prodigy AutoCode?
Once the device's batteries are in place, press and hold the Set button in its battery compartment. When the meter is in setup mode, you will be able to adjust its language, volume level, date and time, and unit of measurement.
Can I Reset The Prodigy AutoCode?
In setup mode, the device's memory can be cleared when "dEL" and "M" are displayed. To delete all memory, hold the M button until both of these icons flash and then press the M button again.
Is The Prodigy AutoCode Accurate?
Yes - it meets the standards defined in ISO 15197, which are the FDA's accuracy standards for personal glucose meters.

Life with diabetes comes with many different symptoms, some of which are more well-known than others. Even if ...
Read Article

→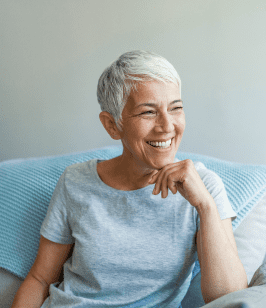 Currently a
US Med Patient?
If you're an existing patient, the easiest way to manage your account is by logging into the patient portal.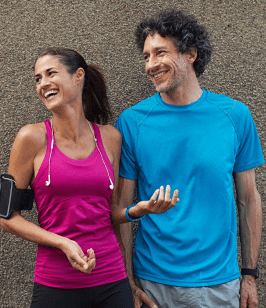 Interested in Becoming a US MED Patient?
It's simple, fast and easy! Just complete a quick form or call 1-877-840-8218 now and let us take care of the rest.
US MED is America's primary choice for home delivery of quality medical supplies. Since 1996, over 500,000 satisfied patients have received disease state education and medical supplies from our highly trained customer service specialists. US MED, the largest provider of Diabetic Supplies to the Medicare community, is licensed and accredited by Accreditation Commission for Health Care (ACHC) and maintains an A+ rating from the Better Business Bureau. We provide all products necessary to treat the Diabetes disease state, including therapies for its associated comorbidities. Our product portfolio includes, but is not limited to, the following: Diabetic testing strips, Continuous Glucose Monitors or CGMs, Insulin Pumps, Sleep Apnea and CPAP supplies, and Nebulizers.
© 2022 US MED, an ADS Group company. All rights reserved.