True Metrix Go may be covered by your insurance/Medicare. To see if you qualify, please fill out the form below or call us at 877-840-8218.
EmbraceTALK Blood Glucose Meter
When you use the EmbraceTALK Blood Glucose Meter, your blood glucose testing regimen will be easier than ever - even if you have vision problems. This meter provides complete audio guidance in English and Spanish, along with a large, easy-to-read screen. And these features don't come at the expense of reliability, as the EmbraceTALK also delivers incredibly accurate results.*
The EmbraceTALK Blood Glucose Meter may be covered by your insurance or Medicare. To find out if you qualify, choose "Insurance/Medicare" from the drop-down menu or call us at 877-840-8218.
English/Spanish voice guidance (mute option available)
Auto-coding functionality
A large, bold display
Provides results within six seconds
Only needs a small blood sample for testing
Test memory stores up to 300 results
Compatible with alternate testing sites
Learn More About EmbraceTALK
Before using your EmbraceTALK Blood Glucose Meter, read the official user's manual for this device.
Frequently Asked Questions - EmbraceTALK
When you get readings like these, your first step should be to do another test with a fresh test strip. If your result does not change, your blood glucose may be under 20 mg/dl or over 600 mg/dl. Test your meter's accuracy with Embrace-brand control solution; if it appears to be accurate, contact your doctor or healthcare team immediately.
Omnis Health has stated that the EmbraceTALK meter meets FDA requirements and ISO 15197:2013 accuracy guidelines. Clinical studies of the device also went above and beyond expectations in terms of accuracy and dependability.
The EmbraceTALK can be used to test blood from sites such as your forearm or palm. Before testing blood from alternate sites, you should talk to a healthcare professional.
With your meter turned on, press the up or down arrow button until the volume sign starts flashing. Then, press the middle button to access volume settings. Your meter will display its current volume level, from 1 (low) to 5 (high). You can scroll up and down to change the volume or set it to 0 to mute voice guidance.
If you suspect your results are inaccurate, use your control solution to run a test. This process simply involves placing a drop of control solution on your finger (wash hands properly before using the control solution), then bringing the test strip up to the drop of control solution and checking whether or not the results are within the specified range.
*FDA compliant and meets ISO 15197:2013 guidelines for accuracy. The EmbraceTALK exceeded expectations in clinical studies, achieving high ratings for accuracy and dependability.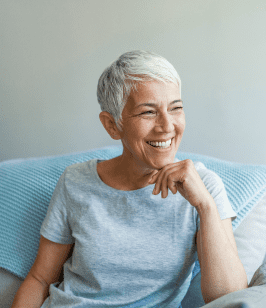 Currently a
US Med® Patient?
If you're an existing patient, the easiest way to manage your account is by logging into the patient portal.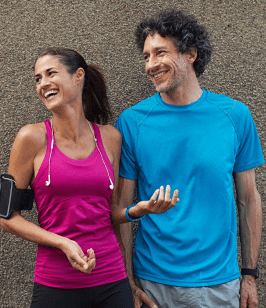 Interested in Becoming a US MED® Patient?
It's simple, fast and easy! Just complete a quick form or call 1-877-840-8218 now and let us take care of the rest.