Dexcom G6 Sensor and Applicator may be covered by your insurance/Medicare. To see if you qualify, fill out the form or call us at 877-840-8218. 

Dexcom G6 Sensors & Applicator
Description
Get a 90-day supply of your Dexcom G6 sensors from US MED.
The G6 sensor, transmitter and receiver combine to form your Dexcom G6 CGM system. The sensor measures your glucose levels and is easily inserted just beneath the skin, with a push of a button. G6 sensors are typically sold as a 3-pack, which equates to a one-month supply.*  A 3-pack of Dexcom G6 Sensors includes three sensors and three applicators. Sensors are meant to be used for up to 10 days. US MED provides a 90-day supply of Dexcom sensors to reduce the number of times you need to reorder.
Note: A prescription is required for Dexcom G6 Sensors
Features
Sends real-time results to your Dexcom Receiver or smart device†
One-push applicator allows for simple and comfortable application of sensor
Can be worn by people with diabetes ages two and up
Ideal for managing type 1 or type 2 diabetes
Works with the Dexcom G6 App
2-hour warm up period
Water resistant to 8 feet for up to 24 hours
Check compatibility with your smartphone
Dexcom G6 Replacement Sensors
If you have a faulty Dexcom sensor and need a replacement, please contact Dexcom by using the following form.
Sensor Storage Specifications
Useful Life: Up to 10 days
Storage and Transport Conditions: Temperature: 36°F -86°F | Store sensors in a cool dry place.
Sensor Placement
Dexcom recommends the following 2 areas for placement of your G6 sensors:
Abdomen placement is recommended for ages 2 years old and older.
Placing the sensor in the upper buttocks area is only recommended for children ages 2 -17 years old.
How to Apply the Dexcom G6 Sensor
Step One: Choose a Sensor Site
Select one of the two sites listed above. Things to consider:
The abdomen is an easy area to cover up with clothing, making it a great area if you want to be discreet
Choose a site at least 3 inches away from your insulin pump infusion set or injection site
Avoid bony areas (like ribs and hip bones) and areas with scarring, tattoos, or hair
Do not use the same sensor site twice in a row (It's best to alternate sites with each new sensor)
Step Two: Clean and Dry the Site
It's important to properly clean the site prior to inserting your G6 replacement sensor. Wash/dry your hands before rubbing the sensor site with an alcohol wipe, and wait until the area is dry before proceeding.
Step Three: Insert the Sensor
Remove both protective labels that cover the sensor applicator. (Do not touch the adhesive on the sensor) Place and hold the applicator on your skin, then fold and break off the safety guard. Press the button to insert the sensor then remove the applicator.
Congratulations! You have successfully inserted your sensor. Now it's time to attach your Dexcom G6 transmitter.
You May Also Like
These sensors are designed for use with the Dexcom G6 CGM System, which you can also buy through US MED.
*Dexcom recommends against reusing a sensor after the initial 10-day period is over.
†Compatible smart devices sold separately. For a list of compatible devices, visit dexcom.com/compatibility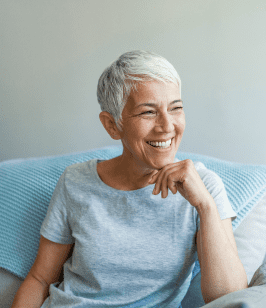 Currently a
US Med® Patient?
If you're an existing patient, the easiest way to manage your account is by logging into the patient portal.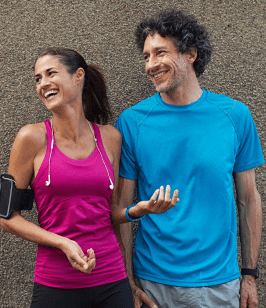 Interested in Becoming a US MED® Patient?
It's simple, fast and easy! Just complete a quick form or call 1-877-840-8218 now and let us take care of the rest.