True Metrix blood glucose meter may be covered by your insurance/Medicare. To see if you qualify, please fill out the form below or call us at 877-840-8218.


True Metrix Glucose Meter
The True Metrix glucometer has a unique Triple-Sense Technology that automatically detects, analyzes, and corrects variables in blood samples. It also has robust event tagging capabilities.
Results as fast as 4 seconds
Tiny 0.5 microliter sample size
No coding
Alternate site testing
Store 500 results with time/date
7, 14, and 30, day averaging
Event tagging
4 testing reminder alarms
Audible fill detection
Control detection
Ketone test reminder
Strip release button
Download capabilities
Manufactured in the USA
Result Range: 20-600 milligrams/deciliter
Sample Size: 0.5 microliters
Sample: Either fresh blood from the finger/forearm or control solution
Test Time: Results can be ready in 4 seconds
Power Supply: One non-rechargeable 3V lithium battery
Battery Life: Approximately 1,000 tests/1 year
Automatic Shut-Off: When the test strip is released or removed from the meter and after sitting idle for two minutes
Weight: 1.66 ounces
Size: 3.44" x 2.16" x 0.69"
Memory Size: 500 test results (both blood and control tests)
Operating Range (for meter & test strips):
Relative Humidity: 10 percent - 90 percent (non-condensing)
Temperature: 41 - 104°F
Hematocrit: 20 percent - 70 percent
Altitude: Up to 10,200 feet
To use the True Metrix, simply insert a test strip into the glucose meter, prick your finger, and apply the blood on your fingertip to the test strip. When the test is finished, you can set an event tag for your results.
Download TRUE METRIX® User Manual
True Metrix Blood Glucose Meter - FAQs
According to Trividia Health, testing has shown the system exceeds the ISO's accuracy standards. 99 percent of results from healthcare professionals were within limits defined in the ISO's standards.
The True Metrix can store up to 1,000 test results. When the device's memory is full, the oldest result will be replaced.
This glucose monitor uses a single 3V lithium battery, which should last for roughly 1,000 tests or one year.
The glucose monitor can be calibrated by doing a control test before testing blood glucose for the first time.
Trividia Health has indicated that the True Metrix Air is highly accurate - to the point where it goes above and beyond ISO standards for accuracy. Ninety-nine percent of all results from healthcare professionals fell within the accuracy limits defined by the ISO.
Using the True Metrix is simple. Just put a test strip into the device, collect a blood sample, and apply the blood to the test strip. When your test is complete, you'll have an opportunity to tag your results.
The "E-5" error on your True Metrix meter can indicate one of the following issues:
Test strip error, or
Very high blood glucose result (higher than 600 mg/dL)
Corrective Action:
Retest with new test strip. If error persists, call 1-800-803-6025, Mon - Fri, 8AM-8PM EST. If
you have symptoms such as fatigue, excess urination, thirst, or blurry vision follow your Doctor or Healthcare Professional's advice for high blood glucose. 
The "E-3" error on your True Metrix meter indicates one of the following issues:
The test strip was previously used
The test strip was outside of vial too long, or
There is a sample on top of test strip.
Corrective Action:
Repeat with a new test strip. Make sure the sample tip of test strip touched top of sample drop. If error persists, call 1-800-803-6025, Mon - Fri, 8AM-8PM EST.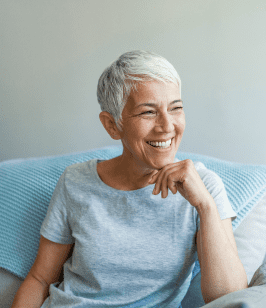 Currently a
US Med® Patient?
If you're an existing patient, the easiest way to manage your account is by logging into the patient portal.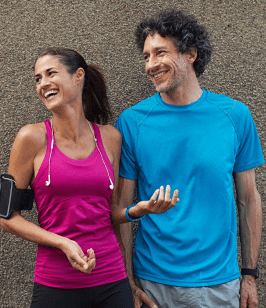 Interested in Becoming a US MED® Patient?
It's simple, fast and easy! Just complete a quick form or call 1-877-840-8218 now and let us take care of the rest.