COVID-19 UPDATE: US MED continues to operate during regular business hours.
Check your glucose with a painless scan - instead of a fingerstick.*
Diabetes is complex enough. Monitoring your diabetes shouldn't be.
Captures glucose data from the sensor with a 1-second scan
Stores up to 90 days of glucose data
No fingerstick calibration required*
Accurate sensor readings (See FreeStyle Libre User Manual)**
Backlit color touchscreen
With a quick scan patients can see:

Current glucose reading and trend arrow
A trend graph depicting latest 8-hours of glucose history
*Use a blood glucose meter to confirm any highs or lows and when your symptoms do not match your sensor's readings.
**Sensor readings may be altered when taking high levels of aspirin or vitamin C
Accurate, Convenient, User-friendly

This product may be covered by your insurance. To see if you qualify, choose "insurance" from the drop down or call us at 877-840-8218
FAQS - FREESTYLE LIBRE 14-Day System
The FreeStyle Libre is a continuous glucose monitoring system that uses a small, discreet sensor that is placed under the skin. The sensor can be scanned painlessly every minute and all of this data is sent via a transmitter to either a handheld reader or to a smartphone app.
The sensor must be changed every 14 days.
The FreeStyle Libre uses a small needle as part of the sensor application process. No needle is left in the site at all, during the 14-day wear. Fortunately, this process is painless for most people using the system.
According to Abbott, the manufacturer of the FreeStyle Libre system, the sensor is only FDA approved to be worn in the back of the upper arm.
The sensor used in the FreeStyle Libre system is water-resistant and can be used in these situations. Users should not submerge their sensors for longer than 30 minutes or deeper than three feet.
Users can scan their FreeStyle Libre system's sensor as much as they want. However, glucose readings are only updated once per minute.
The majority of people using this system have reported no pain while applying or scanning sensors.
The FreeStyle Libre system's reader has sounds and vibrations associated with confirmation, notifications, and reminders. The reader's software includes sound and vibration options.
At the end of its 14-day lifespan, your FreeStyle Libre sensor will automatically stop working. At that point, you will need to pull the sensor up from the edge of its adhesive and slowly peel it off. Then, you can discard the old sensor in keeping with local regulations and apply a new sensor.
A number of adhesive products can be used to keep your FreeStyle Libre sensor in place. More details can be found in the official FreeStyle Libre 14 Day Sensor Adhesion Guide.
Yes; however, if you are playing contact sports or plan to do an intensive workout, take precautions so your sensor is not jostled as a result.
This product contains a single FreeStyle Libre sensor. Currently, US MED does not offer a bulk purchase option for FreeStyle Libre sensors.

When you're managing diabetes, you'll need a blood glucose meter you can rely on. These devices provide blood ...
Read Article

→

Yogurt Desserts: Diabetes Friendly Desserts from The Dessert Diaries Granola & Yogurt Breakfast Popsicles Get your day off ...
Read Article

→

The Birth Of T1D1 A diagnosis of Type I diabetes can be life-changing for anyone. However, one Maryland ...
Read Article

→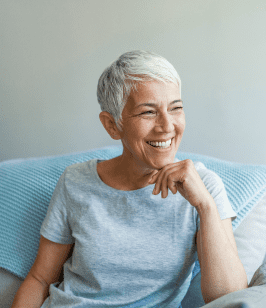 Currently a
US Med Patient?
If you're an existing patient, the easiest way to manage your account is by logging into the patient portal.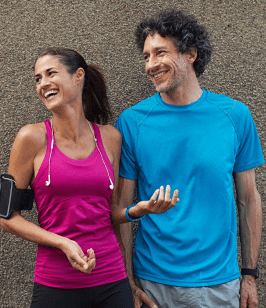 Interested in Becoming a US MED Patient?
It's simple, fast and easy! Just complete a quick form or call 1-877-840-8218 now and let us take care of the rest.